The best place to experience the beauty of Japan is in Kyoto, a city which was the home and origin of Japanese beauty for more than 1200 years. Today there are 17 World Heritage Sites within this area, a testimony to its great cultural standing. Much of Japanese culture is based on a respect for nature often depicted in art which features the four seasons. Thus, our art reflects the beauty found in each season, month and even moment. Japanese cuisine is also a big part of the seasonal bounty
Kyoto Eye is enhanced by domestic tour guide organization into the world-wide services for tourists from abroad. Not only visiting typical touristic sites but you can also experience and discover some our special tours which remain in your memories after the visit to Kyoto.
Our tours offer you various opportunities to feel fascinating parts of Kyoto by attending 2-3 hours walking tours visiting some beautiful Japanese gardens, culinary tour and cultural experience courses with visiting the sites in the area afterwards and so on.
Walking Garden tours:
http://kotobura.seesaa.net/article/252391367.html
Culinary tour and ultural Experience courses:
http://kotobura.seesaa.net/article/252392625.html
Guide Information
http://kotobura.seesaa.net/article/254851728.html
KYoto Eye Web-site
http://kyotoeye.com
Kyoto Eye Blog in Japanese
日本語 夢鈴の個人ブログ 受注型京都旅プランナー "京都・愛"
http://ameblo.jp/kyotoeye
Please contact us:
https://ssl.form-mailer.jp/fms/105c20e382638
FB page
https://www.facebook.com/Kyotoeye
Twitter
https://twitter.com/KOTOBURAINTER
YouTube Channel
http://www.youtube.com/user/kotoburainter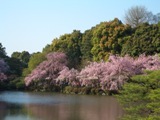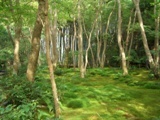 [Organiser]
Travel Agent Registration No.ANTA 3-587
Windows to Japan.INC
R&D Coordinator/Tour Guide(Garden・Culinary Specialist) 
Ayumi IKUSHIMA
723-12-2 Yase Konoe-cho, sakyo-ku
Kyoto, 601-1253
Tel :81-75-711-2527
Fax :81-50-3730-9607
E-mail:ayumi@windowstojapan.com
http://www.windowstojapan.com
http://www.kyotomachiyastay.com
Murin's blog:
http://murin.seesaa.net/
Kyoto Eye Web-site
http://kyotoeye.com
KYOTO EYE Facebook page
https://www.facebook.com/Kyotoeye
Twitter
https://twitter.com/KOTOBURAINTER
YouTube Channel
http://www.youtube.com/user/kotoburainter
Google